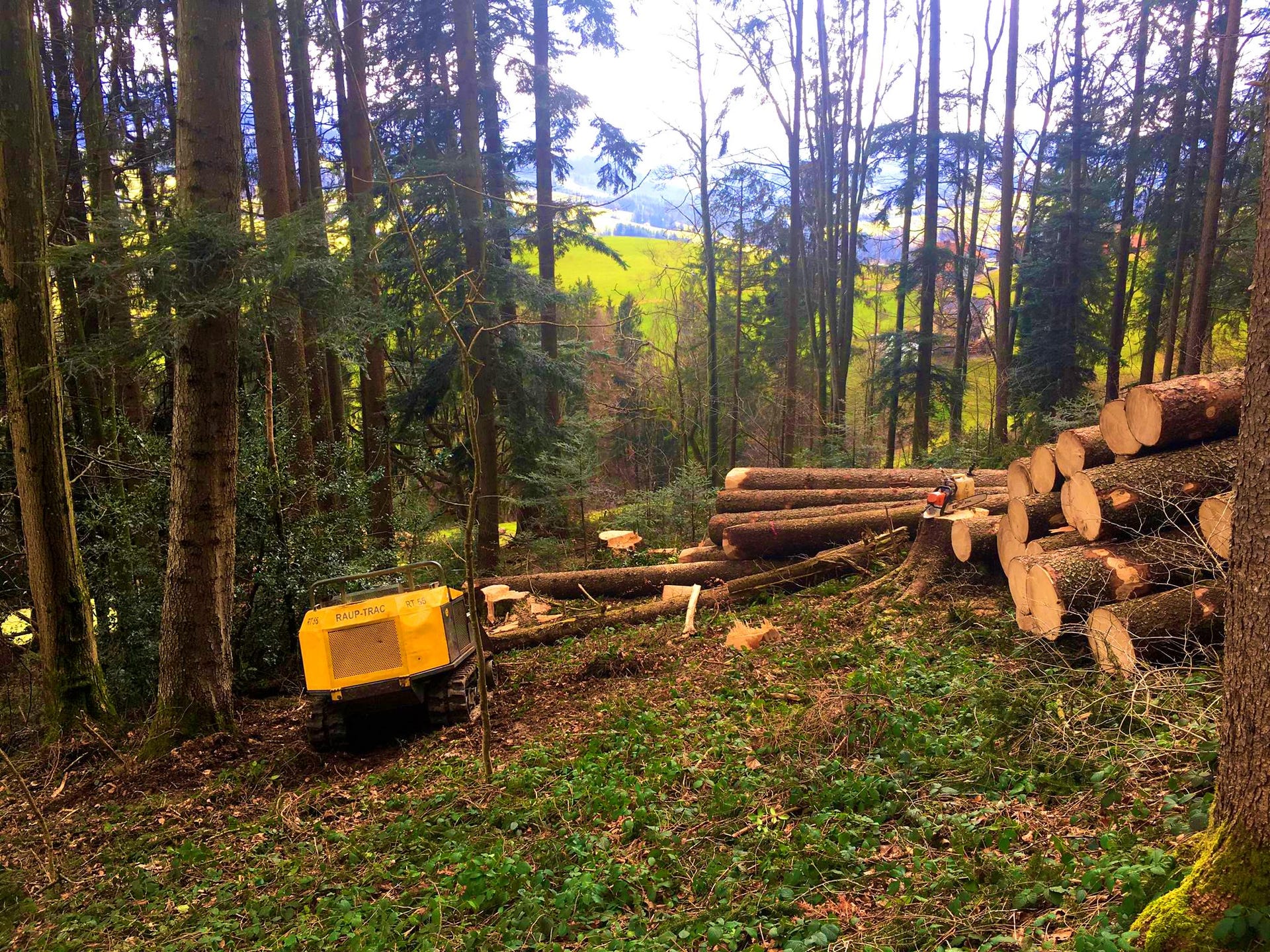 Sag Guten Tag!Take care of the foundation!
The issue of soil damage caused by the use of excessively heavy forestry machinery on the wrong soil or at the wrong time is a tiresome ongoing issue in forestry. The vitality of the forest, the water balance, the whole ecosystem and last but not least the forest owner and its users suffer from this.

We have specialised in the forestry use of light but nevertheless very powerful machines such as the FM4060 crawler forwarder and their combination. This allows us to offer an extremely soil-conserving and efficient solution for timber harvesting in simple, wet or steep terrain.

With a maximum width of 180 cm, our small forestry machines only have to cut narrow back lanes. The design of the machines (low ground pressure due to low weight and wide tracks or wheels) also makes it unnecessary to lay carpets of branches and still no permanent damage to the ground is caused. This makes the clearing work in the logging considerably easier, and there are no or only minor repair costs on meadows and paths. Old earth paths or narrow footpaths can be used and driven on by us again without cost-intensive path renewal. This enables us to achieve a high degree of economic efficiency and environmental compatibility, which will also convince you.
Work on meadows
Optimal result for logging where you have to move over fields and meadows - even after many load runs. Also an ideal solution for upgrading forest edges or riparian logging.
local cooperation
We appreciate the cooperation with local, competent forestry companies and are happy to join forces in the sense of a contract.
Machine combination
The combination of light machines makes sense for our field of application and so we mainly rely on the use of light crawler tractors. With the optional traction support, a little help can be given and a lot can be achieved.